YouTube is one of the popular online tools today and many are trying to make their good content to upload on their YouTube channel. For others good content means money. Especially during this Pandemic time, many are struggling because many lost their jobs during this time. So many are into vlogging and video making which they post on YouTube and doing all their best to have many subscribers and views of their video so they can earn.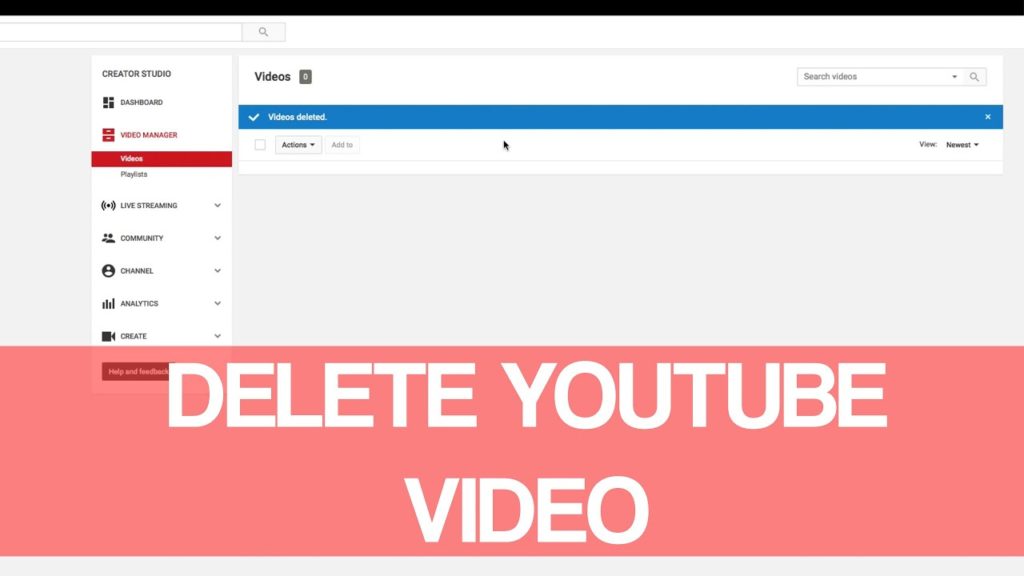 Many stars and popular people are in this kind of job too. They make good YouTube content for their followers and fans. While they make their fans happy they also earn from it and some of them use this to help others too. But most of the popular person does not have the time to edit and review their content so they hire someone to help them. Some of them also does not know how to delete YouTube video.
Here Are Some Reasons why many are deciding to Delete Videos
Uploaded a video a long time ago.

The video is already outdated.

Too many video files on the YouTube channel.

Someone is asking the owner to delete the YouTube video.

Or the owner does not like the video anymore.
Regardless of the reason, it is okay as long as the one who is deleting the video is the owner or has the permission to do it. The action that needs to be done is to delete the video permanently.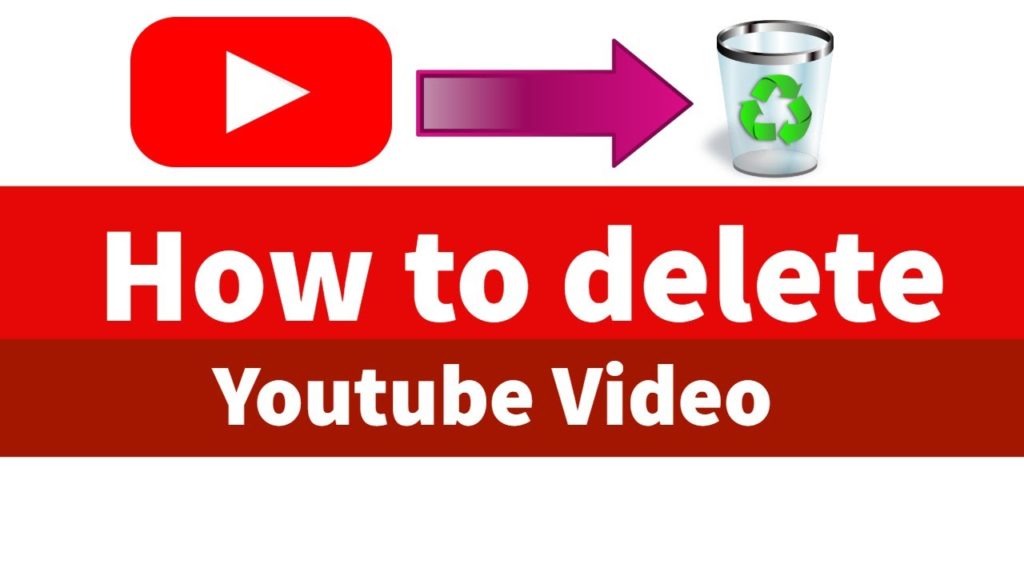 Easy Steps on How to Delete Uploaded Video on YouTube
Before deciding to delete any video on YouTube know these easy steps for those who are using IOS, Android, and desktop or Laptop.
How to Delete Uploaded Video on YouTube using IOS and Android
The first step is to log in to a YouTube account. 

Next is open the menu using the following button from the top left-hand side corner. This looks like three horizontal lines.

Then Go To My Channel. Videos that are uploaded can be seen here.

Choose the video that wants to be deleted. If the video was found, click on the icon for the menu which looks like three dots.

Lastly, click on the Delete Button. This will delete the video permanently.
How do you delete a YouTube Video on the Computer?
The first thing to do is to go to the YouTube website.

Sign in to the YouTube account.

Videos will show up. From this page mark or check the box of the video that is wanted to be deleted. Multiple videos can be selected and can be deleted all at once.

Lastly, go to actions and select delete to complete the process of deleting videos.
 
Why is it Important to Know How to Delete Video from YouTube Channel
A large number of people can be reached by a YouTube video. When someone is searching for one video, all related videos will appear. Many people can get the latest news from YouTube, listen, and watch the latest music videos, watch new movie trailers, some documentaries, or just watch funny videos to kill the boredom. Above all this, there are these parents who are allowing their children to use their gadgets and watch YouTube videos. 
Some kids nowadays have their mobile phones and know how to create their own YouTube channel. That is why for minors, it is advised that using social media and gadgets should be with the parents' consent. Parents should also learn and know how to delete videos on TikTok, apart from the YouTube channel. In case they do something that is not proper.
Sharing moments is easy nowadays, so everybody should also be vigilant on the videos that are posted on YouTube. Parents should guide their children and educate them that if they see some violent or nude videos, they should report or tell their parents. If they are also making their video, they should at least know their limitations and ask themselves "how I delete a YouTube video" if something goes wrong to the content. Other than videos, there are times where images are leaked online due to revenge porn and people would want to delete those images desperately.
What if These Methods Still Don't Seem to Work?
In the events of seeking for an expert to assist in more complicated removals or some people may not have the time to go through the process, not to worry, there is alternative option where you could consider of hiring an online reputation management agency.